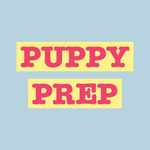 Puppy Prep: Everything You Need to Know About Bringing Home a New Puppy
What an exciting time!  You are welcoming a new furry friend into your home.  Bringing home a puppy is a momentous and memorial occasion.  Of course, you want your home to be pawfect, cozy, safe, and happy for your new addition.  I have pulled together some tips for making the transition easy!  My pawrents we're awesome and had everything I needed, so I took notes to share with you all.
Safety First!
Us puppies are very curious.  We love to check out every little inch of a house.  We sniff, we nibble, and we think everything is a toy.  To keep us safe (and out of trouble) put anything that could hurt us out of our reach.  This includes unsafe furniture such as glass, or anything breakable, plants we will want to munch on, cleaning products, and human food that hurts our tummies (chocolate and grapes especially).
Choose a Vet
Find a great veterinarian in your area.  Vets are the best resource for all the puppy unknowns.  Sometimes we get upset tummies, and we need our puppy shots.  It is so helpful to have a doctor you love and trust to call with questions.
Get a Tag

We are very curious little ones and can get carried away exploring the neighborhood.  Sometimes we can't find our way back.  Help keep us safe by putting a tag on our collar or a microchip so people know just who to call if they find us.
Supplies
Be sure you have water and food bowls, blankets, and puppy beds. We also need pups pads during our potty training time. We need to be trained early on, or else we will keep acting bad on accident! Choose a good puppy food and puppy shampoo.  All of my products are safe for puppies 8 weeks and older, are sulfate free, free of harsh irritants, toxins, and parabens.
Most of all us puppies just need a lot of loving and a little direction!