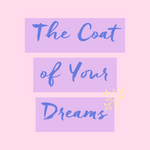 Get Your Dream Coat, You Deserve It!
Are you ready to have the coat of your dreams? It's time to have the softest, shiniest, and most lustrous coat ever.  Meet my Dream Coat Conditioner.  I combined nature's best ingredients such as organic coconut oil, organic sesame seed oil and argan oil to naturally enhance your coat's natural shine and glow!
My Dream Coat Conditioner is pawfectly pet pH balanced for optimum safety and performance.  I left out all the bad stuff such as parabens, toxins, gluten, and harsh irritants. I added in my Patented OdorSynthesis Technology so that you always pass the #SniffTest.
Say goodbye to dry and Hello Hydration! Bath time will never be the same.  My Doctor's Orders are to start by cleansing your coat with my Sulfate Free Shampoo.  After you rinse out all the bubbles, follow with my Dream Coat Conditioner.  Your coat will be healthy, clean, fresh, hydrated, and amazingly soft.  Prepare for unlimited pets from your humans! When your friends ask how your coat looks and feels so good, tell them to come visit Dr. Sniff.