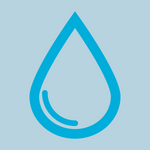 Don't Be Dry, No Excuses!
Do people think you're ruff? Lot's of dogs have course coats. It's time to soften up!  I created an easy fix.  My Hydrating Leave-In Spray will leave your coat hydrated, shiny, and non-static.  If dryness and dullness are your problems, this is your solution.
Spray it on damp or dry fur and brush or pet it through. That's it!  I recommend using My Hydrating Leave-In Spray in between baths for an extra hydration boost and to prolong your freshness.  
How does it work? Well, I combined organic coconut oil, organic sunflower seed oil, organic aloe vera, organic sesame seed oil and argan oil.  These incredible ingredients from nature work together to soften and add shine!   My Hydrating Leave-In Spray smells so fresh with notes of citrus, pineapple, rose, and grapefruit.  Of course I added my Patented OdorSynthesis technology into the mix so you will always pass the #SniffTest.